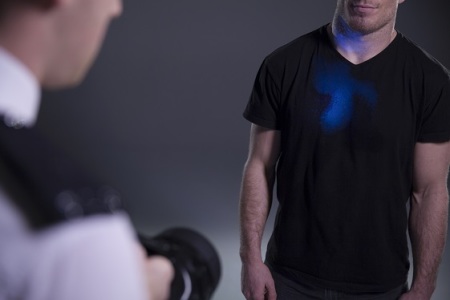 The Metropolitan Police are to deploy the new SelectaDNA Tagging Spray as an innovative strategy to deal with the massive problem of moped theft, acid attacks and the anti-social riding of scrambler bikes.
However, it is not just a London problem, and other forces have already been using the proven spray technology including West Yorkshire Police, West Midlands Police, Cheshire Police and Merseyside Police.
Over the past 12 months, areas such as Wakefield in West Yorkshire, have seen a massive 41% increase in the use of stolen motor bikes and scooters.
Inspector Paul Sullivan of West Yorkshire Police said: "The primary problem in pursuing any prosecutions against suspected offenders revolves around lack of identification evidence. A lack of witness testimony and forensic opportunities means that it is very difficult to secure sufficient evidence to support charges."
One means of bridging this gap is to deploy a product that can resolve the identification problem. The SelectaDNA Tagging Spray can be sprayed by officers at suspected illegal and antisocial scrambler bikes, marking the bikes, clothing and skin of any riders and passengers with a uniquely coded but invisible dye. If suspects are arrested or bikes recovered, the DNA code will link offenders to bikes and any associated criminal offences. Once deployed the spray can be detected under special lights, which are already a standard feature in police custody suites.
"The solution can be projected onto a suspect without causing any harm whatsoever and will remain detectable for weeks and months on clothing" said Inspector Sullivan.
Once the offender has come into contact with the solution, officers can later carry out follow up visits to known suspects' home addresses to detect the product on the person, clothing and footwear.
"Where there is a positive reaction to SelectaDNA, the suspect will be arrested and clothing will be seized," said Inspector Sullivan.
James Brown, MD of Selectamark, the security company which produces the SelectaDNA Tagging Spray, said: "This is a great example of how innovative technology is helping police catch criminals and remove anti-social offenders and dangerous drivers from our streets.

"It only takes a tiny drop of DNA spray to tag and identify an offender and this tactic will undoubtedly lead to more seizures and prosecutions."
Selectamark also provides search dogs to detect SelectaDNA forensic markers on offenders. In partnership with Search Dogs UK, the dogs are the first in the world to be trained to sniff out SelectaDNA markings and have assisted UK police forces in several operations.
Back to 2017 News Stories