WHEN an enthusiastic businessman called Jim Brown started a new property marking company in 1985, little did he imagine that 30 years later that same company would be the global leader in forensic marking solutions, with big name clients including McDonalds, Network Rail, Balfour Beatty and Shell.
Jim is now Selectamark's Chairman, after handing the day-to-day running of the business over to his sons James and Jason Brown in 2014. Both sons have worked for the company for many years and are now Managing Director and Commercial Director, respectively.
The early years
"We started to work with local police forces who were trying to reduce household burglaries and cycle thefts," said Jim. "Selectamark's property marking system formed a key element of crime prevention campaigns, and it wasn't long before the deterrent value of householders marking their household goods and cycles was being reflected in falling crime statistics."
The company's first ever police property marking campaign launched in 1995 in Darlington and resulted in an impressive 98% reduction in burglaries. As the system became better known, Selectamark expanded into providing property marking solutions for companies needing to identify and track their equipment and other assets for audit purposes, as well as to prevent losses and theft.

"In those early days we didn't know how things would progress," says Jim. "We just wanted to help the police do their job and got stuck in. It was sometimes quite difficult to persuade some of the senior police officers to back the idea of property marking, but we continued to work closely with Crime Prevention Officers who had faith in the concept.
"We had a lot of early morning starts and late night finishes helping them with their crime prevention campaigns, and, after a while, it started to become pretty clear that the crime statistics were, at long last, starting to fall. It was not just the fact that property marked with the owner's details is a deterrent for burglars – it makes the job of the police easier when a suspect is arrested with property that is easily traceable to its rightful owner."
Global Reach

In helping homeowners, businesses, local government, schools, shops and hospitals protect their property, Selectamark has marked approximately 75 million valuable items worldwide over the last 30 years.
Headquartered in Kent and with a staff of more than 20, it serves its customers both directly and through a wide network of nearly 40 distributors worldwide.
Selectamark products have Secured by Design status and the company operates to the highest database standards, having achieved LPS1224 Issue 3 (the latest version of this standard) and most recently ISO27001, which is an international standard covering the safe and secure management of information.
Product line

The company's products are patented and distributed to every Continent.
Selectamark, the company's original permanent marking system, was launched in the early 1990s and is still a popular choice as a visible theft deterrent today, often being used in conjunction with tamper proof labels. Also available is an Asset ID system and a wide range of asset labels.
The company's SelectaDNA forensic marking product was launched in 2004 and is the first true DNA security system in the property marking field. The product range has been extended to include a Grease and Trace application to prevent and deter metal theft of items such as lead roofs, copper piping and manhole covers, and a Gel for the protection of indoor materials. SelectaDNA is also available in Spray format to deter retail burglary and smash and grab raids.
Other security products from Selectamark include the Chelsea Clip, which was launched back in the 1980s, and is still being used to deter bag theft from bars, restaurants and hotels all over the UK.
Selectamark also owns and maintains BikeRegister, the National Cycle Database (http://www.bikeregister.com). Over 400,000 bikes are registered on the system and it is used by every UK police force to help identify and reunite stolen bikes with their owners. A selection of bike marking products are available to purchase online.
Looking forward

"Our business has grown over the last 30 years because we pride ourselves on top quality products, the best customer service and exceptional value," said MD James Brown.
"We continue to research new technologies and have expanded our range significantly. Our customers appreciate the fact that our products come at a one-off price, with no annual renewal fees.
"As we celebrate this huge milestone, I would like to take a moment to thank all of our staff, distributors and customers who have helped Selectamark rise from humble beginnings to become the global leader in forensic marking.
We couldn't have made it this far without you – here's to the next 30 years!"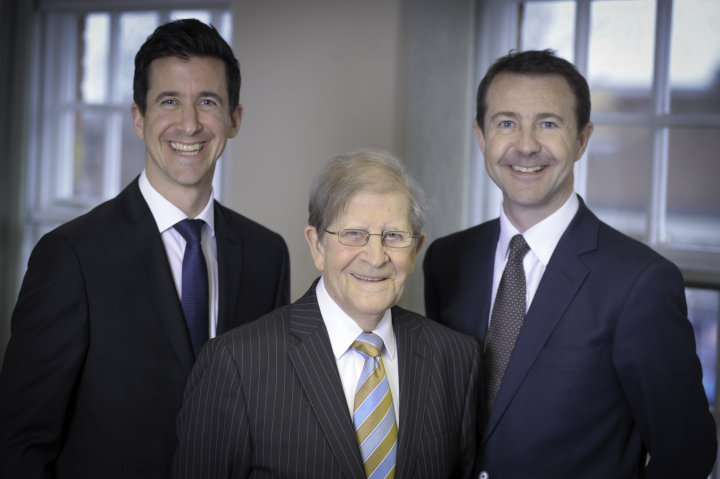 Back to 2015 News Stories